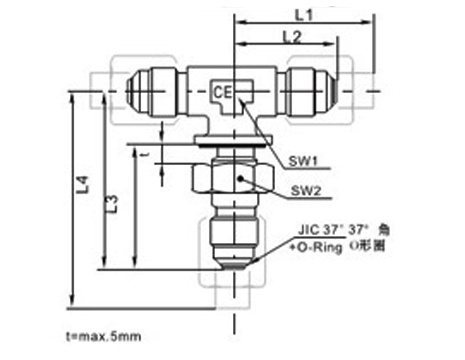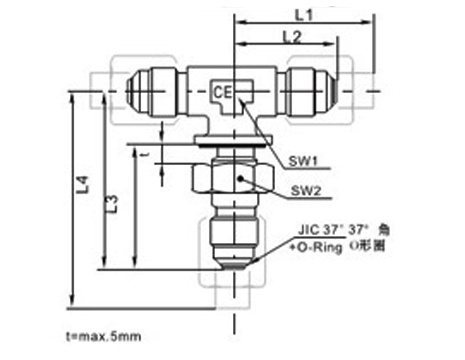 C-WJTX
---
Our company specializes in the production of high-pressure pipe connectors made of stainless steel, carbon steel and other materials...
---
High pressure pipeline connector, pipeline connector
---
The pipe joint is a connecting tool between pipes, and a connecting point that can be disassembled between components and pipes. It plays an indispensable role in pipe fittings, and is one of the two main components of hydraulic pipes. Pipe joints are used for linear connection of instruments, and the connection forms include socket welding or threaded connection. It is mainly used for low pressure pipelines with small diameter, for the parts that need to be disassembled frequently, or for the adjustment of pipelines with threaded pipe fittings. The structural form should be metal surface contact sealing structure, and the gasket sealing structure is usually used to transport water, oil, air and other general pipelines, and is made of malleable iron. In addition, use requirements and prices are also factors to be considered when selecting.
There are many kinds of pipe joints, and the commonly used pipe joints can be generally divided into hard pipe joints and hose joints. According to the connection mode of pipe joints and pipes, there are three types of hard pipe joints: flared type, ferrule type and welded type, and hose joints are mainly buckle type hose joints.
The connection mode of pipes and pipe joints in the hydraulic system is also different, and the threaded end of the pipe is the connection thread. Tapered thread is mainly used in medium and low pressure hydraulic systems by virtue of its own cone tightening and sealing operation with PTFE and other materials. The sealing effect of fine thread is very good, and it is often used in high-pressure systems. However, it requires the use of a combination washer or O-ring to seal the end face. Sometimes it also uses a red copper washer, which is more suitable for connecting pipes with thick pipe walls. Its components mainly include a connector body, a connecting pipe and a nut. When using, insert the connector body into the target, and use the gasket mentioned above to seal the end face. Rubber seal is used between the connector body and the connecting pipe, and sometimes spherical seal is used.